Gran Canaria Car Rentals: What You Need to Know
There are plenty of companies offering Gran Canaria car rentals. You can book online, at your travel agent's place, at the airport after you arrive here, or even at your hotel reception desk.  Access to the GC-1 motorway towards the capital (Las Palmas de Gran Canaria) or towards the south (Playa del Ingles, Maspalomas, Puerto Rico, etc.) is clearly marked, and very easy to get on from the airport. Remember that we drive on the right (this is for those of you coming from the UK).
Gran Canaria Car Rentals: 9 Tips to Having a Great Experience
1) Book early: Gran Canaria is having a very, very busy season all year round. Therefore, there is a shortage of cars available for rent. Even though car hire companies are increasing their fleet, there are certain busy weeks where nothing is available at all. 
2) Book online to get the best deals: You can check online, where you can compare many different Gran Canaria car rentals in real time, and choose the best rates. You can also use this site for any other city in the world, and the results that come up will save you up to 15% compared to booking with tour operators, or travel agencies. For a more personalized service, our friend Victor will be more than happy to accommodate.
3) Flight time: Always inform your car rental about your flight date and time. That way, if there are delays, you will not have to pay extra.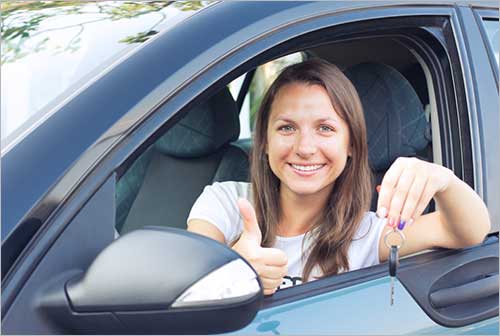 4) Bring Your Mobile Phone Car Charger: Cars in the Canaries aren't equipped with a GPS, so if you're not good at finding directions, you can plug the phone and activate the GPS. Since this function generally chews up your battery fast, it is necessary to connect it to the car's lighter.  There aren't too many roads to get lost either, but a little extra help is appreciated. 
5) Map: If you have a data plan for your mobile phone with a great rate, it will be cheap to connect your phone to the internet while you use the GPS. If not, consider downloading a map of the island which you can use offline. The Gran Canaria car rentals staff will generally give you a free paper map when you sign the documents at the airport, but if you are travelling alone it is better to use the GPS on your phone.
6) Understand Petrol and Insurance Terms: Most of the companies you will see advertised online are reliable, but we recommend you read the thin print when booking with Goldcar, which has a slightly different policy regarding paying for petrol and insurance. Most people generally overlook it, and then get upset when informed while picking up the car at the airport.
7) Car Photos: When you receive your car, and deliver it back, check it thoroughly for dents, and other damage, and take photos, with the license plate showing in these photos. This is done to avoid getting surprise invoices of damage in your car that wasn't caused by you. Also take photos of the dashboard where the petrol tank meter is visible. 
8) Buy Drinking Water: Once you have got the car, you can drive to the petrol station inside the airport and buy a couple of drinking water bottles. In Gran Canaria, you can't drink tap water. Although the price of these is slightly higher, it will save you looking for a supermarket once you get to your hotel or apartment. Disregard this if you're staying in an all-inclusive hotel.
9) Keep the Speed Limits: Originally drivers were allowed up to 20% over the speed limit before the radar went off. Recently this has gone down to 7%. We recommend not to risk it, because some of the radars are slightly defective and can even take a snapshot slightly under that. In Gran Canaria there are three types of radars: fixed ones, those in parked cars of the police (these can have "police" marked on them, or just be ordinary cars), and those in police cars that are moving (known as dynamic radars).
Click here to return from Gran Canaria Car Rentals to Home page