Gran Canaria Banks: A Story with a Sad Ending


Let me tell you a short story about the Gran Canaria banks. Once upon a time there were two state banks in the Canary Islands: La Caja de Canarias (Gran Canaria) and Cajacanarias (Tenerife). Due to the recession, the Central Bank of Spain suggested that they merge, but the selfish and brainless managers didn't want any layoffs, so they merged
with other state banks in mainland Spain, who had no offices in the Canaries.
La Caja de Canarias merged with a group other banks and now they are called Bankia. Cajacanarias merged with a few other and were known a Banca Civica, until the Caixa bank came and gobbled them up. The story doesn't have a happy ending, because many of the employees have been "invited" to either leave or work on the mainland branches. After these mergers, there is almost nothing left of what used to be Canarian banks.
These are the main bank groups left after the 2011 mergers and acquisitions: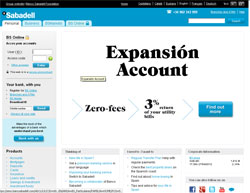 1) Banco Sabadell Atlantico (website in English, German, French) – RECOMMENDED. This is one of the best Gran Canaria banks.
Their commission-free business account is known as "Expansion Account."
---
---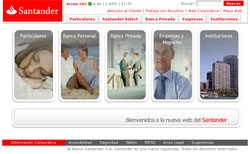 2) Santander Group (Santander, Banesto) (websites in Spanish) - This is one of the strongest banks in Spain. Expensive bank.
Their commission-free accounts require you to have two of the following:
- Pay salary or pension directly into your account
- Have a pension fund with them
- Hava a mortgage with them
- Have 12,000 Euros with them in savings or investment products
- Have 1000 shares or more, of their bank

---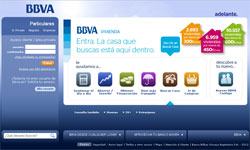 3) BBVA (website in Spanish) - This is one of the strongest and most modern banks in Spain. First of all, when you enter the office, you will see luxurious padded benches for everyone to sit while their turn to be attended, comes. This is a huge plus for me, as it shows that they care for their older customers. Next, you have FREE wifi, so you can catch up on all your e-mails and WhatsApp messages. There are a couple of people I know who go and use this free wifi pretending to be waiting customers, in the main office just next to Parque Santa Catalina, in the capital, Las Palmas.


---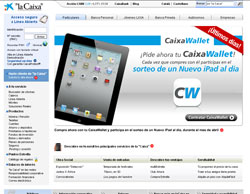 4) Caixabank (La Caixa , Banca Civica) (corporate website in Spanish; internet banking, once you have opened an account, in 19 languages) It is one of the most expensive banks, and many times requests clients to withdraw, deposit, or pay bills through their ATMs. Expensive bank, stay away.
---
5) Bankia (website in English) - This bank was nationalised by the Spanish government (May 2012), because its finances were a mess, so I can say that it is one of the safest banks right now. Even though it is safe, I still wouldn't recommend this bank, because I requested information about a commission-free account and was given a big list of unreasonable things. One of them was to buy their shares, which have been falling since they first started selling them to many of their (angry) clients, and are almost worthless. This bank is reducing its number of offices in the islands, and getting customers more upset, because they have to drive to the next town to use the ATM or do any bank transaction. Mayors of small towns have encouraged their citizens to remove all the money from their accounts. This used to be one of the best Gran Canaria banks, but the government allowed people from political parties and sindicates to sit in the board of directors, and manage the bank with little knowledge of economy, and huge salaries for doing almost nothing. The politicians lent money to their friends and other government bodies.That is why it has landed in a mess and had to be bailed out. Expensive bank.

---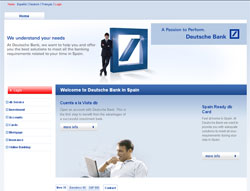 6) Deutsche Bank (website in English, German, French) - This German bank has a great zero commission account for all kinds of companies and independent professionals. 

---
---

How to deal with Spanish & Gran Canaria banks: 6 things to keep in mind while opening an account


When choosing Gran Canaria banks, it is quite difficult as there are so many. My personal experience suggests that one must be very careful while opening an account, because of surprise commissions, or unexpected changes in what they charge for maintaining a current account.
You must be aware that if you have an account for example with Santander or Barclays in the UK, it is no good in Spain, because you will be unable to do anything with it through any Spanish branch of the same bank. You will have to open another account, and re-negotiate conditions.
If you're a tourist, it's quite easy to open a non-resident bank account in Gran Canaria banks. All you need is your passport, and you may be asked for documentation to justify the origin of the funds, to prevent money laundering. You can even request all the correspondence to be sent by e-mail, so no one will ever know that you have a bank account. It is not necessary to have an address in Spain. Unlike many banks in other countries, cash deposits are welcome in Spanish banks.
Here's a list of things to keep in mind while opening an account in any of the Gran Canaria banks:
1) Always ask for a no commission account – Most banks have a no commission account if you pledge to put a fixed amount every month if you're self-employed, or have your wages put directly month after month (as a salary or pension). Some banks will request an unreasonable amount of money spent on their products, avoid them.
2) Never buy any bank product offered to you by the clerks. Instead, request what you really need. Due to the recession, bank lending has gone down, and staff are under pressure to push useless investment products, which they don't fully understand. They will always tell clients they are great products and that the capital is guaranteed, even if you need to recover the money in case of emergency. My experience tells that even in a normal fixed deposit, the commission charged (if you withdraw before the maturity date) can eat into your capital. Stay away from anything that isn't a fixed deposit, or current account, even if you are promised a higher interest rate.
3) Don't let them dump you with credit cards you don't really need, especially if they tempt you by telling you that the first year is free, or that they can waive 50% of the commission this time, "as a special favour." Only accept them when they are part of the free package.
4) Choose a bank that let's you withdraw cash from the (human) teller at any time, and not force you to use an ATM in the middle of the street. There are some banks that, as a rule, tell their clients to go and do everything through the ATM, which for me is unacceptable. The only exception we could add, is ING Direct, a honest bank from Holland, which has ATMs outside, as well as inside their offices.
5) Choose a bank that let's you do internet banking, and whose staff can attend you in your own language. 
6) Cash deposit charges: If you're setting up an internet business, or if you will have other people deposit cash in your account (not by telegraph transfer), from any part of Spain, you will need a bank that doesn't charge for depositing in your account. Most banks charge a fee when someone else goes to the bank, and wants to put cash in your account, even if it is your own mother, wife, or husband. I know it's crazy, but the Bank of Spain is allowing it to happen as a general practice. There are a couple of banks who don't charge, so shop around, if your account will get regular cash deposits from customers, couriers, or family.
Recommended Gran Canaria Banks
It is fairly difficult to choose from the different Gran Canaria banks, because it really depends what you want out of them. What you really need is a bank that has standard and transparent price policies, so that even if the manager changes, you will still be charged what you were offered originally. Here is a list of banks that have very low banking charges:
ING Direct: This world-famous bank is conveniently located in the same street as the Spanish "El Corte Ingles" department stores, as well as near the main bus station "San Telmo". They open mornings and evenings. Cash deposits have to be put inside a machine.
EVO Banco: This American bank has one product for everyone. Free transfers to all Euro countries, as well as free credit and debit cards, for everyone who meets certain criteria, which can be easily reached by most people. The really good thing is that there are no commissions charged for withdrawing money from anywhere in the world. So if you go to Germany, or Holland, and withdraw from there, you will get Euros and they won't keep anything for themselves!!! They don't deal with non-residents, so you will need a Spanish residence permit to open an account. Unfortunately, the only office they had on the island shut down, and now they're only an internet bank, that operates online and over the phone. 
Triodos Bank: This Dutch bank helps people involved in charities and other social programs, so if you open a current account, you can automatically have an amount donated monthly. There is only one office in the capital of Gran Canaria, Las Palmas. Cash deposits and withdrawals must be done through an ATM.