Las Arenas Shopping Centre


Las Arenas Shopping Centre ("Centro Comercial Las Arenas" in Spanish) is the best bet while visiting the capital, Las Palmas de Gran Canaria. It has a huge Carrefour hypermarket and over a hundred shops and restaurants, where you can literally spend the whole day there with your family. It is conveniently located at the end of Las Canteras beach, opposite the auditorium. It is easy to get there by foot, taxi, or public bus. We have upgraded this shopping centre to five stars, and definitely recommend visiting it. Their management team is always looking to improve it, and you can check out the exhibitions and other activities, that take place there, throughout the year.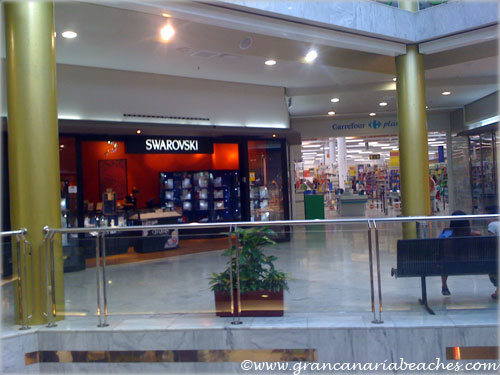 There are plenty of exciting shops in this centre. If you're looking for bargains in clothes, then you can check out Primark, which is one of the most popular shops. If you are looking for quality and fashion, Zara has a shop for men and another for women. Other interesting clothes shops you will find there are:  Mango, H & M. For the kids, there are a couple of toy shops, and a huge McDonald's, which has been fully renovated in September 2012.
For the technology fans there is the German electronics / computer / telephone Media Markt superstore, a "Game" video game shop, and plenty of cell phone shops.
For the sports fans, there are half a dozen stores. "Sports Zone" is the biggest. You will also find an exclusive "Adidas" store. Other sports shops that you can see are: Decimas, Estadio Sport, Footlocker. You can also find a fishing gear shop called Fishobby.

Top Stores in Las Arenas Shopping Centre
1) Carrefour - Without a doubt this hypermarket is what attracts everyone to this shopping centre. Whether it is food, electronics,  or affordable clothes, everyone must visit Carrefour. It has a very big variety of almost everything. Remember to pick up their latest offers printed catalogue at the entrance.

2) Primark - It is really hard to resist the bargains of this Irish clothes and household items store (the company is Irish, but the goods are mostly Chinese or from the far east). Whenever I visit this shopping centre, many people have the brown Primark paper bags. I really like the way the  clothes are placed in the shop; great merchandising techniques have been used, which make it really hard to resist buying something. The queues to pay are long at certain times, like in the weekends, but they move fast. There are  over a dozen cashiers.
3) Media Markt: This European giant sells all the technology items like  computers, electronics, mobiles, cameras, etc. You can even buy washing machines and irons, but most people come to look for bargains on tablets and cell phone items. It is a good idea to pick up their printed catalogue at the entrance. An important thing to keep in mind is that although you might see great offers in the catalogue, many times the items get sold out too fast, because they order limited quantities. The sales staff will tell you to get your name on a waiting list, and that they will call you when the item arrives after a few weeks. At the same time, they might try and sell you another similar item, at the regular price, so keep that in mind. This has happened to me a few times, so don't get disappointed if you don't get what you went to buy. Another bit of advice I give everyone is to make sure that you choose an unopened box  (because they sometimes "accidentally" mix returned items with the new ones), and open it yourself to make sure that the item works perfectly. I generally open the item while waiting in line to pay.
4) Zara group: The Zara group has quite a few shops in Las Arenas Shopping Centre. It has one Zara shop for men, another for women. The "Massimo Dutti" and "Pull and Bear" shops are also worth visiting. Huge variety and good quality.

5) H & M: This Swedish chain of clothes shops has a huge store in Las Arenas Shopping Centre. They have clothes for men, women, and kids, and offer a one month return guarantee on all items.
6) Flying Tiger Copenhagen: This Danish franchise is one of our favourites. The staff are friendly, cheerful, and always in a good mood. This makes the shopping experience even better! 
What can you find here? Affordable gifts, starting at just a euro. All are of great quality. Here are just a few examples: 2023 diaries, office supplies like staplers and hole punchers for 2€, toys and games, kitchen items, etc.
7) Paco Martínez: This is a Spanish franchise specialising in handbags and suitcases. They have their own brands, and also brands like "American Tourister" at reasonable prices.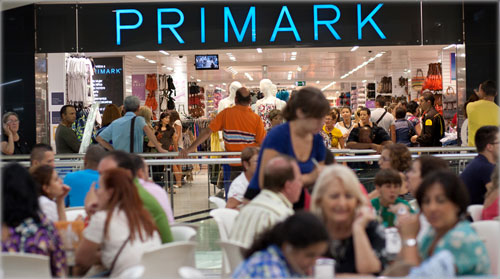 The Irish Primark company's big store in "Las Arenas" attracts local and tourist buyers.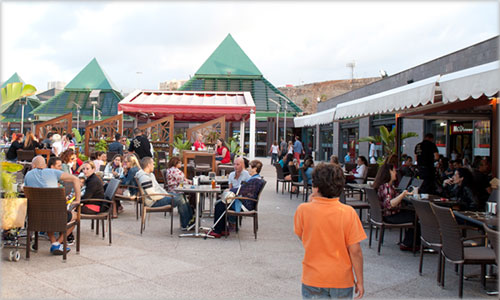 If you like eating and drinking in the fresh air, "Las Arenas" has quite a few open air bars and restaurants on the top floor.
Click here to see a complete list of shops, bars, and restaurants (opens in a new window).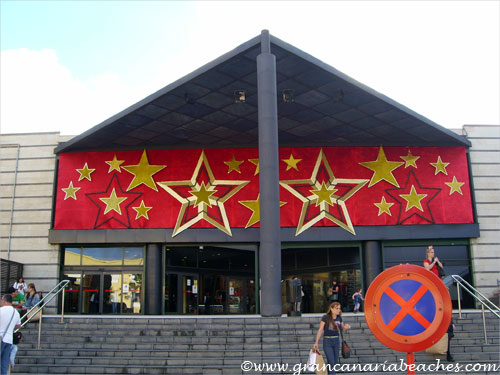 How to get there:
This shopping centre is easy to reach, and has plenty of different transportation options to get there.

Walking: Las Arenas is located at the end of the Canteras beach, and it is a pleasant walk on a sunny day. About 15-30 minutes depending on what side of the beach you are on.
By Taxi: Hop on the taxi and shout "Las Arenas!!!" About 6 euros from the main bus station.
By Bus from Las Palmas de Gran Canaria:
Yellow buses:
- No. 17 from the Teatro bus station, Main Bus Station (San Telmo), Mesa y Lopez bus stop.
- No. 25 from the university area, calle Primero de Mayo.
- No. 45 & 47 from the Puerto Area, Santa Catalina, or Mesa y Lopez
Blue Global buses:
If you are coming from the south of the island, by bus, it is a great idea to get down at the main bus station (known as San Telmo) and take a blue bus. A ticket costs 1,40€ and will get you there very much faster than the yellow buses. It is very rare, not to get a seat in these buses. I don't remember having to stand in one of the blue buses in the last fifteen years, unlike the yellow buses which are overcrowded.
By Car: 3 free hours of parking or 5 hours if you go to see a movie.
GPS Location of the parking lot: 28° 7'43.34"N      15°27'1.77"O
Opening hours:
Shops: Monday to Saturday from 10:00 to 21:00 hours.
Carrefour hypermarket: Monday to Saturday from 10:00 to 22:00 hours
Bars, restaurants, cinema: 11:00 to 01:00 hours
Sundays only the restaurants and cinema are open.
During the cruise ship season (1st of October 2022 until the 30th of April, 2023) the entire shopping centre will open on all Sundays.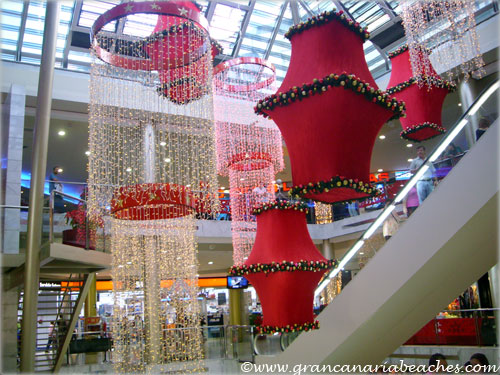 Nice Christmas decorations at Las Arenas Shopping Centre (Dec.2012)
---
Click here to return from Las Arenas Shopping Centre to Gran Canaria Shopping
Click here to return to Gran Canaria Beaches