Playa de Arguineguin: A Small Cozy Beach in a Fishing Village


La Playa de Arguineguin is located in the municipality of Mogan , which is in the south of the island of Gran Canaria. It is one of the few beaches on the island that keeps its urban character . It is surrounded by the Arguineguin town, in its northern and eastern perimeter, and on the southwest by the marina and harbour of this village.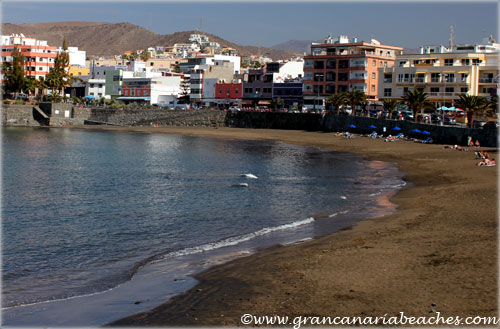 The beach is a hundred meters long and twenty-five meters wide. This size makes the beach have a feeling of "coziness" and make those that are using the beach look like a big family. Tourists who stay in the various resorts and apartments of Arguineguin love this. We would like to mention that this beach is more popular among locals than tourists, as all the bigger hotels are in other areas such as Maspalomas and Puerto Rico.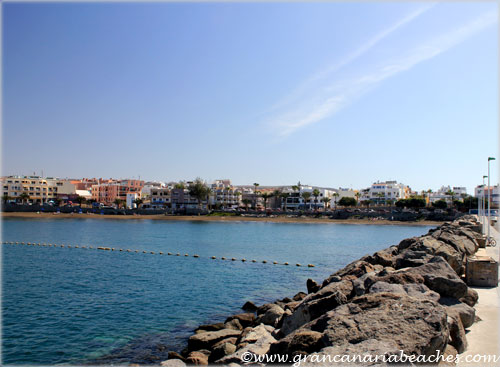 This beach has dark golden sand, and round pebbly stones on the sides. The water that washes the coast is calm, with few waves. This beach offers tranquility as its location and protected environment prevent dangerous waves from coming near the shore.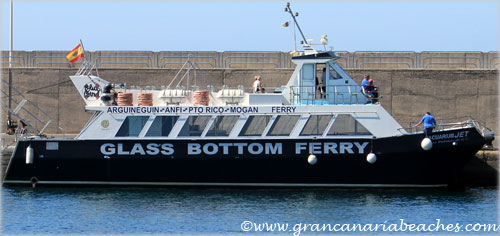 The town of Arguineguin is popular among Scandinavian tourists, who love its beach and weather, and come and stay there year after year. It is normal to find these tourists, who have literally fallen in love with Arguineguin, mingle with the local population after coming for so many years. There is a Norwegian school in this village.


The fishing port of Arguineguin, undoubtedly, has turned the beach into something special. You can see how the fishing boats arrive with bonito or tuna fish every day.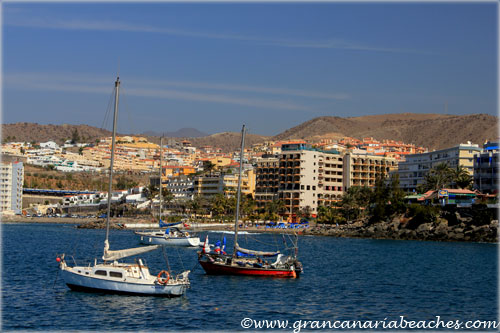 Tourists can find in Playa de Arguineguin a peaceful and friendly, family environment, like in all fishing villages The facilities that the local city council of Mogan has built, make the beach even better.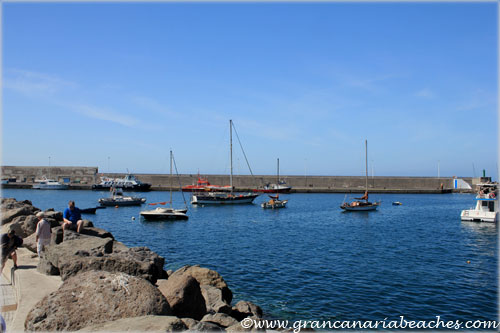 Like most beaches of Gran Canaria, Arguineguin has a nice promenade. Visitors and local people love to use it as a meeting place, for doing exercise, walking, etc. In the late summer months, you can watch the breath-taking sunset from the sand or the boardwalk.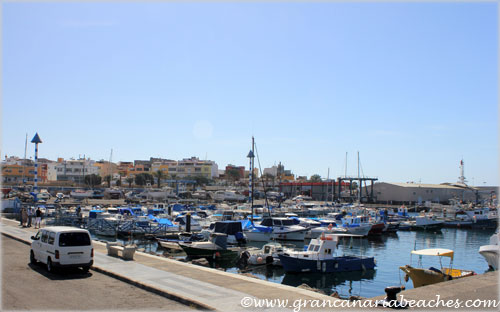 Throughout the day we can sit in the many open air bars and restaurants along the waterfront and have breakfast, lunch, dinner and continue to enjoy the beach of Arguineguin.. The restaurants on the beach serve typical Canarian dishes that are very tasty, which one can enjoy while watching the sunset.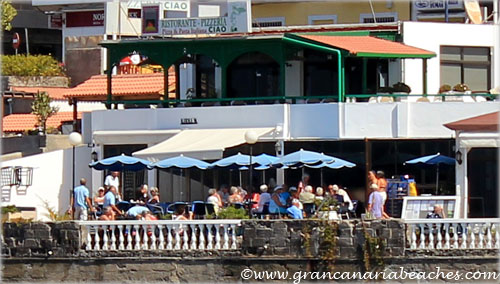 Arguineguin is the birthplace of two famous footballers: Valeron and Silva. The first continues his career in Deportivo de la Coruña team at age 37, after having started in the UD Las Palmas team, in 1995. Silva has been very successful and currently plays for Manchester City. He has won the world football championship once, and the European football championship twice, playing for the Spanish national team.

Return from Playa de Arguineguin to Gran Canaria Beaches
Return from Playa de Arguineguin to Home page