El Mirador Shopping Centre - Centro Comercial El Mirador


El Mirador shopping centre (in Spanish "Centro Comercial El Mirador") is one one of the newest shopping centres. "El Mirador" means "standpoint" in Spanish and one can enjoy lovely views of the Atlantic from the open air areas of this centre. It first opened at the end of November 2010 and is the largest shopping centre in the Canaries (50,000 m2). It is located in Jinamar, a village fifteen minutes away from the capital city (Las Palmas de Gran Canaria) by car.
There is plenty of free parking available. Interesting shops to visit: Eroski (a big, big hypermarket), Primark (two floors! Lots of bargains in clothes for all ages), Zara (clothes for all ages, and better quality than Primark), H&M, and plenty of other shops and restaurants. Click here to see a floor map of the shops 

How to get to El Mirador Shopping Centre
- By bus: not a good idea, as there are no direct buses for tourists from the south of Gran Canaria. If you still want to give it a try, bus 01 will leave you on the motorway, next to Las Terrazas shopping centre, and then you have to walk for about 15 minutes, and cross the motorway from underneath. The recommended option is to go to the San Telmo main bus station located in Las Palmas, and then take bus no. 59 from there, which will leave you right at the door. Click here to see bus 59 timetable (opens in a new window). If you're in the town of Telde, then the bus to take is no. 56.
- By taxi: hop on and shout, "Centro Comercial El Mirador"
- By car: get onto the GC-1 motorway towards Las Palmas de Gran Canaria and get out at exit 5, Valle de Jinamar, and then look for signs that read "El Mirador". If you're coming from Las Palmas de Gran Canaria, get on to the GC-1 towards the south, and out at exit 5.


GPS:
Lat: 28.0303189048605
Lon: -15.403003692626953
Opening hours:
Mondays to Saturdays:
Eroski hypermarket (9:00 - 22:00)Rest of the shops (10:00 - 22:00)
Sundays closed
Useful tips:
You can spend a whole day in here. Best to visit during weekdays and avoid weekends, which is when it gets crowded. 

After one drives out from this centre, the road back to the GC-1 is slightly confusing. The first time we got lost! Luckily it's a small place and we found our way round again.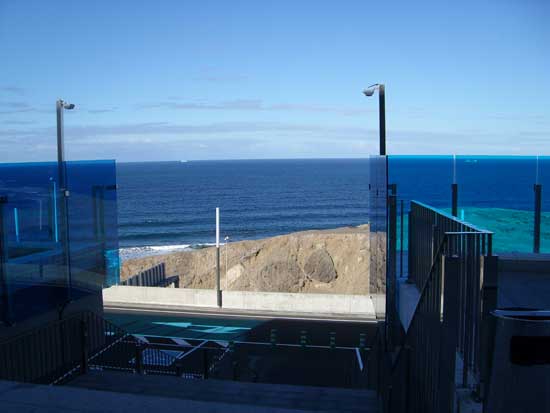 Below is a photo of the Irish budget store "Primark," which is one of the shops that sells the most in this shopping centre.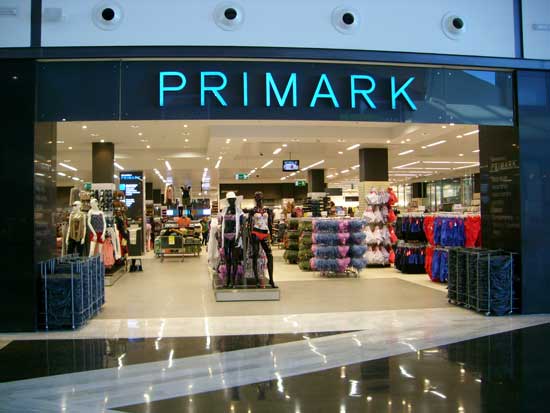 The biggest Primark shop on the island is a great attraction for bargain hunters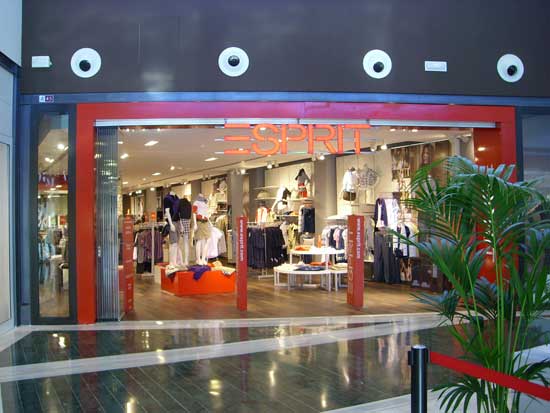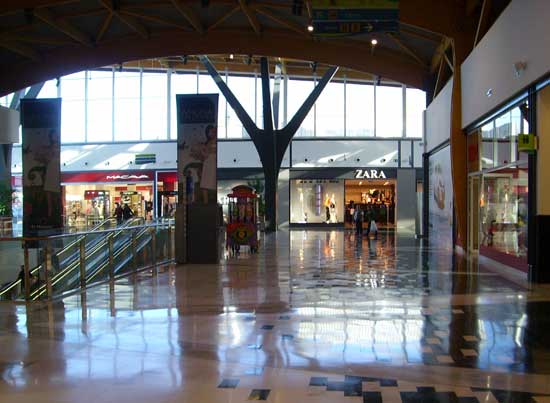 Update May 25th, 2013: Guinness World Record of Canarian Mojo Sauce. 800 kilos of Canarian Mojo Sauce were prepared in an event that drew attention. 
Click here to return from El Mirador Shopping Centre to Gran Canaria Shopping
Click here to return to Home Page